Nigerian Startup Engulf VR Setting Up For Canadian Expansion
Meet Our Maple Members
As we continue to welcome international startups virtually through our Maple Program. The latest addition to our program is Engulf VR, setting up for their expansion into Canada.
The African tech ecosystem is on the rise. According to Partek's 2020 Africa Tech Venture Capital Report, in 2020 alone — even in the midst of a global pandemic — the African Tech ecosystem accelerated with 359 equity rounds to a total funding of US$ 1.43B.
With easier access to technology, major metropolitan Nigerian cities have emerged as leading hubs for entrepreneurship on the African continent. This tech boom has also resulted in a number of startup companies looking to scale their startups internationally by expanding to North America, especially Canada.
One such Nigerian company looking to take the leap into the global market via Canada is Engulf VR. Founded by Adeniji Hezekiah, Emmanuel Ogunla, Adeyemi Adedayo, Payne Oluwadamilola & Oladotun Oni, Engulf VR is a virtual reality development firm that specializes in branded VR content, VR training, and VR activations. The company develops fun and engaging experiences in the realm of virtual reality.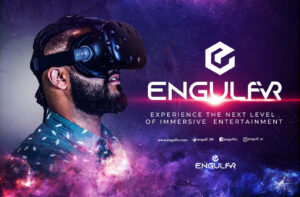 With technology and software that runs across platforms, the company has capabilities to develop experiences for the Oculus Rift, Microsoft Hololens, HTC Vive and many more. Apart from VR experiences, Engulf also develops augmented reality apps.
Engulf VR joined Launch's Startup Visa Canada & Maple Program in 2020 and is currently in the final stages of the program. Although they haven't been able to come to Canada given the current COVID-19 travel restrictions, they've been participating in the program virtually.
Engulf VR was founded in 2018 in Lagos, Nigeria and has now become a trendsetter in VR technology in the region. As they look to expand into Canada, the company is currently providing branded VR technology in the form of personalized gaming experiences, mall activations and events. They also provide virtual training, simulations and real estate impressions in an interactive 3D environment.
The "lack of support" in Nigeria, the "peaceful and business-friendly" nature of Canada, and "Vancouver's emergence as the country's major tech hub", were some of the major reasons why the team decided to make their move to Vancouver. 
Talking about his experience with Launch's Startup Visa and Maple Program Hezekiah says, "Launch has exposed us to a lot of information that will be key to scaling our business in Canada. Our experience has been good and the team is quite friendly and helpful."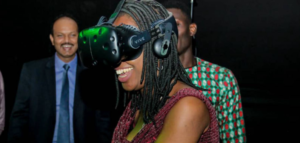 In the recent past, Launch has seen a rise in the number of companies applying for the Maple Program from Nigeria, including companies such as Farmcrowdy, Plentywaka, Sendbox and others. We welcome our latest Maple Members Engulf VR to the Canadian startup mix and wish them all the best!