Surround yourself with like-minded entrepreneurs, every day.

I have gotten more sh*t done at this 12,000 sqft
Gastown hidden gem than all the coffee shops I ever
stayed at. Skip the office lease.
Join Launchpad.
— Henry Bee, Founder of Copilot

Made by entrepreneurs, for entrepreneurs.
Launchpad was created to help startups launch and find their product market fit, scale, and grow their companies. Every resource and program provided in Launchpad is meticulously created for entrepreneurs, by entrepreneurs. Spend three months with us, learning from our ecosystem's greatest entrepreneurial minds, getting exposed to the tech community, and turn your ideas into sustainable long-term businesses.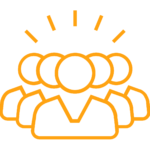 A community of over 1,000+ like minded entrepreneurs, creators, developers, and investors.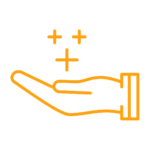 Over $100,000 of curated Startup perks and resources, including Amazon AWS, Microsoft Azure, and more!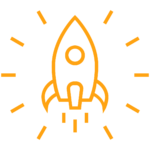 Exclusive access to workshops on the different aspects of building a startup, from product development to marketing to hiring to funding.

Everything in launchpad is designed
to help entrepreneurs because
it was created by entrepreneurs who build by going:
'that's what I would have wanted'.
This is why it works.
— Brandon Pizzacalla,
— COO & Co-Founder of GrowthGenius

How It Works
Make sure your landing page /website and pitch deck are spiced up. We will also accept your lean canvas in lieu of a pitch deck.
Complete the application form below.
We will contact applicable candidates for interviews prior to joining. Interviews are conducted to evaluate the fit between Launchpad and the candidate's objectives, and their commitment to become a part of the Launch Academy community.
Program Fees
Memberships start at only $300/month.  New members must commit for a minimum of three months, upon which their membership is then re-evaluated. Applicable taxes are extra. Program Fees are charged at the beginning of each month.