Launch was founded on April 1st, 2012, by Ray Walia, Roger Patterson, and Jesse Heaslip, three entrepreneurs who wanted to work with like-minded entrepreneurs and leverage each other's experience and networks. Mike Edwards joined the group and offered the available space at GrowLab, a Vancouver based tech startup accelerator.
Within two weeks, 12 entrepreneurs jumped in on the opportunity, and by the end of April, over 30 entrepreneurs were working out of the space. Using the revenue from selling desk space, Ray bought more desks, but as demand for shared resources and learning grew, Launch and its business model had to evolve.
In September of 2012, Alex Chuang joined the group and helped Launch transform from a collaborative workspace into a tech hub offering a variety of essential startup programs and resources. 12 months later in April 2013, Launch established its new 12,000 sq.ft. home at the heart of Gastown in Vancouver.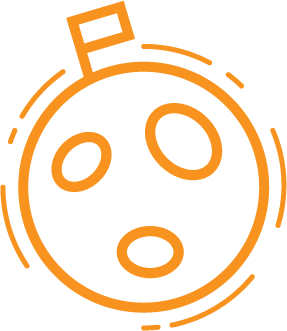 Launch is Western Canada's leading entrepreneurship facility that helps international and Canadian founders build their businesses through education, mentorship, lean metrics and networking opportunities in North America. By bringing together a density of high-quality entrepreneurs, Launch has established an environment where ideas are vetted, business models are tested and successes are celebrated.
Founded in 2012 on the values of innovation, opportunities and accountability, Launch functions as a soft landing pad for startup founders and continues to address the lack of startup leadership and resources affecting entrepreneurs. Launch aims to continue building a vibrant startup ecosystem and a prosperous economy where new jobs are created and new markets are discovered.