In 2022, we celebrated many successes: from reaching our 10th year anniversary, to launching over five types of programming. In 2023, we look forward to continue helping Launch companies to grow, welcome new tech founders to Canada, and create more events and content for entrepreneurs.
Join us in looking back at last year's wins.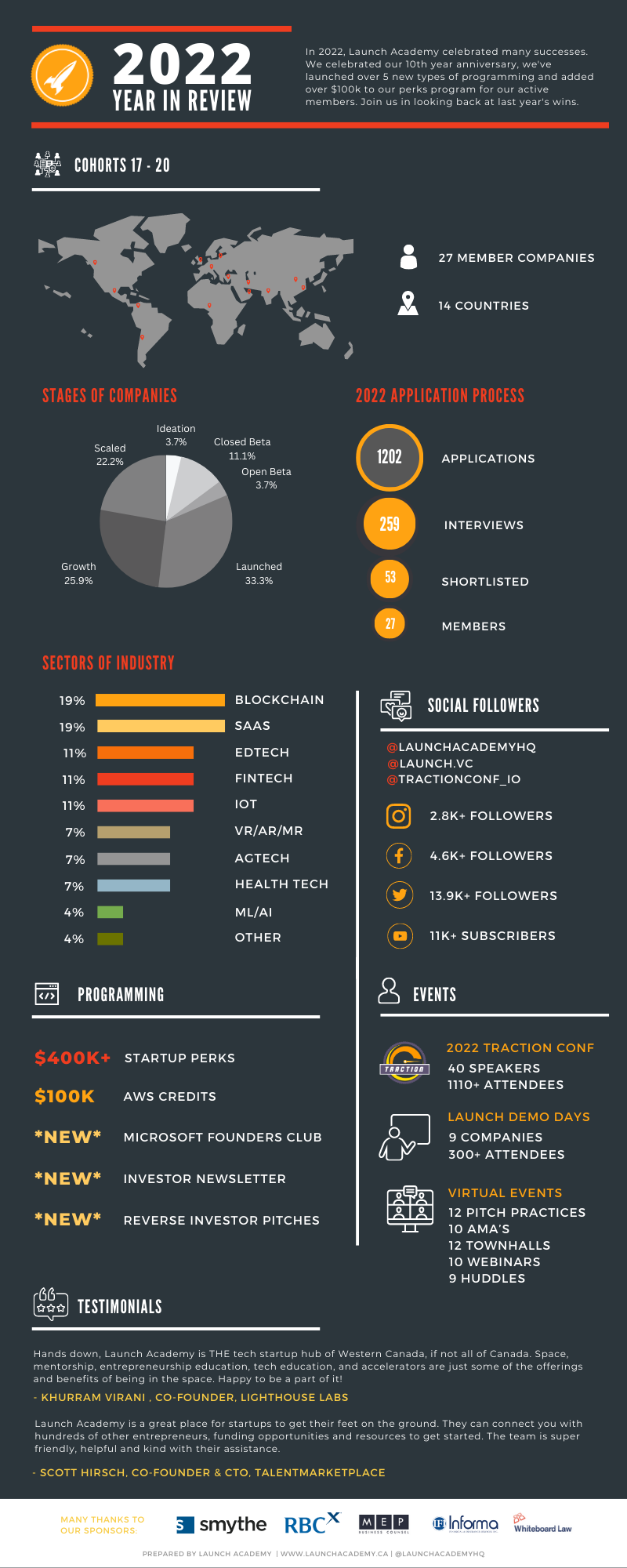 Follow the Launch network on social media and be a part of our growing community!