Vancouver's Not-So-Stereotypical Accountant – Alfred Zagloul
Our latest Bits & Bytes podcast features Vancouver-based CPA Alfred Zagloul, specializing in performance management and accounting services to clients through his firm Zagloul Consulting. When he's not consulting, Alfred can be found serving deadpan coffee reviews on @alfreddrinkingcoffee. Alfred shares his entrepreneurial journey and spills the beans on how he became an influential figure on social media through an Instagram account that started as a fun side project.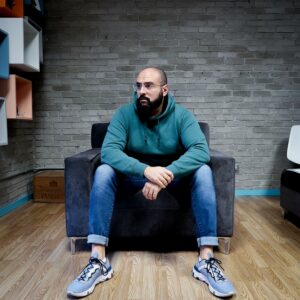 Alfred Zagloul is a CPA with a specialization in performance management. He currently runs his consulting firm – Zagloul Consulting. Growing up in Vancouver, Alfred spent his undergraduate years at Douglas College. After graduating he worked at Blenz Coffee before moving on to work for Daily Hive, a national online publication. He is also the face of Alfred Drinking Coffee through his Instagram channel @alfreddrinkingcoffee. With over 11,000 followers Alfred has created a niche for himself with his colourful shirts and deadpan coffee reviews.
Reach him on Linkedin or through his website. Follow him on Instagram, for coffee reviews & more!