The Canadian Advantage For Startups Looking to Scale Globally
The decision for a founder to move their business away from their home country can be daunting, especially for older entrepreneurs who have added responsibilities like family, a mortgage and their children's education. 

What do Bill Gates, Mark Zuckerberg, Elon Musk, Larry Page & Sergey Brin have in common? They all achieved massive success before turning 30. That begs the question, do entrepreneurs need to start early to achieve this type of noteworthy success? According to research performed from Kellogg School of Management, a person who is 40 is twice as likely to have a successful startup as a person who is 25. 
Starting a company at any age can be a stressful endeavour. Removing the age factor, many international founders can also have unfavourable socio-economic backgrounds, limiting their ability to succeed on a global level. Challenges faced by such entrepreneurs can include a lack of infrastructure, funding opportunities, and government support, which can cause them to look for opportunities in other countries.
The decision for a founder to move their business away from their home country can be daunting, especially for older entrepreneurs who have added responsibilities like family, a mortgage, and their children's education. 
The most sought-after destination for international entrepreneurs entering the North American market has always been the USA but the silicon valley dream can be cut short due to international companies' barriers to entering the American market. However, unlike the US and many other countries, the Canadian Start-up Visa Program has evolved over the years to provide international entrepreneurs exactly what they are looking for. 
Canada's Start-up Visa Program
The Canadian startup visa program has been designed for international founders who have a qualifying business or have the potential to build businesses in Canada. With a Start-up Visa, up to 5 co-founders and their immediate family members (spouse and dependent children up to the age of 22) can immigrate to Canada directly as a permanent resident. 
The current 2021 application processing time is 12-16 months which is one of the shortest routes to obtaining permanent residency (PR) in Canada. A short-term temporary work permit can be applied for while a PR application is being processed, which allows entrepreneurs to come to Canada and start building their business in North America.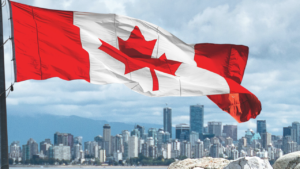 There are 4 major requirements to be eligible for Canada's Start-up Visa Program:
A qualifying business with the potential to expand and create jobs in Canada.

A

letter of support

from a designated organization such as a venture capital fund, angel investor group, or a business incubator. The list of government-approved designated organizations and their specific requirements can be found

here

. 

Proof of funds to support yourself and your dependents after you arrive in Canada.

Ability to communicate and work in English or French or both.
Unlike most startup visa programs in other countries, Canada does not provide temporary or conditional status. Successful applicants and their families can immigrate to anywhere in Canada as permanent residents with no conditions attached to the success or failure of their business. 
With great connectivity and close economic ties with the United States, Canada is an attractive choice and serves as a soft landing pad for many entrepreneurs looking to expand their business into North America and eventually around the globe.
In addition to the benefits of the Start-up Visa Program, Canada offers a lot more for people looking to move to the country: 
Thriving Economy & Government Support

Favourable Immigration Policy

Free Elementary & Secondary Education & World-Class Education System

Universal Public Health 

High Quality of Life 
Thriving Economy & Government Support
Canada's GDP is one of the highest in the world.The country boasts a high average income, better buying power, and a thriving economy, providing a great foundation for startups and scaleups.
Whether some is starting a new business or looking to scale a business, government support in Canada is also available at various levels depending on specific requirements and eligibility. This support can be in the form of grants, R&D tax credits, subsidies, financing, Covid-19 recovery benefits, and much more. 
Find out if your business qualifies for government programs and services through the Business Benefits Finder tool. 
Favourable Immigration Policy
Often referred to as the "land of immigrants", Canada is fast becoming an attractive and inclusive global destination for immigrants from across the world. The Canadian government recognizes the importance of immigration, as it has helped to build a diverse society and support Canada's demographic, social and economic growth. According to the last census data, roughly 21 percent of the total Canadian population — or more than one in five Canadians — are immigrants. 
Leading Canada's post-pandemic economic recovery, the country aims to welcome 401,000 new permanent residents in 2021 in its most aggressive immigration plan in the country's history. 
Free Elementary & Secondary Education
Canada boasts a world-class education system. Young parents immigrating to Canada with a valid temporary resident permit or permanent residency can enroll their dependent children for free education in the Canadian public school system until grade 12 or until the age of 16 or 18, based on the province or territory they live in.
Post-secondary education (college/university) fees are applicable, but those fees are significantly reduced for students who are permanent residents of Canada versus international students coming to the country to study.
Universal Public Health Care
Health care in Canada is publicly funded for Canadian citizens, permanent residents, and some temporary resident workers. The delivery of most of Canada's health care services is done by the provinces and territories with assistance from the federal government. In some provinces, there could be a waiting period of up to 3 months from the time one arrives in Canada to claim provincial health insurance benefits.
About 70% of total Canadian health expenditure is borne by the government whereas the remaining 30% comes from private sources such as private insurance or insurance through the employer. The universal healthcare system provides free access to medically required doctor's visits, diagnostic tests, emergency, and hospital care. Some of the medical services not covered in public health care are prescription drugs, dental, eye exams, physiotherapy, and cosmetic surgery. 
If you are a newcomer to Canada, you can assess your eligibility and apply through your province or territory's Ministry of Health.
Canada consistently ranks amongst the best places to live in the world. According to the 2021 Best Countries Report from US News and World Report, Canada ranked number 1 out of 78 countries, getting high marks for Quality of Life, Agility, Entrepreneurship, and Open for Business categories.
Another interesting finding based on Google searches puts Canada in the top position amongst the most popular countries for moving abroad, with 30 countries having Canada at the top of their search list. According to the report, Canada is one of the safest places to live, boasts low unemployment rates, and has an inviting immigration policy.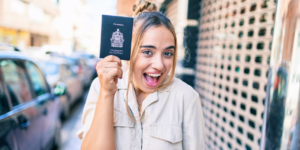 Apart from some of the major advantages mentioned above, Canada also has a very diverse and welcoming population, a stable political system, well-defined law and order, secure banking systems, a powerful passport with visa-free travel to more than 140 countries, and an abundance of natural beauty. 
Launch's Maple Program & Canada Startup Visa
Launch is a designated organization of the Canadian Government's Startup Visa Program. Launch's Maple Program is designed to help emerging tech companies expand their business to North America. We help tech companies identify the best path for immigration for their team and their families through Startup Visa, Express Entry, Provincial Nomination, or Global Talent Stream. For more information visit launchacademy.ca/maple.