Meet Our Maple Member: Yulbin Kim, TREX (Info Tech, LaaS, ML)
Every few months we welcome multiple international startups to Vancouver, as they begin Phase 4 of our Maple Program. In an ongoing Maple Member series, we interview our newest Canadians about their experience with Launch and Canada so far.
Although we aren't able to physically welcome all of our newest Phase 4 companies to Canada, given the current travel restrictions caused by COVID-19, we are excited to introduce them to you as we continue to run this part of the program virtually.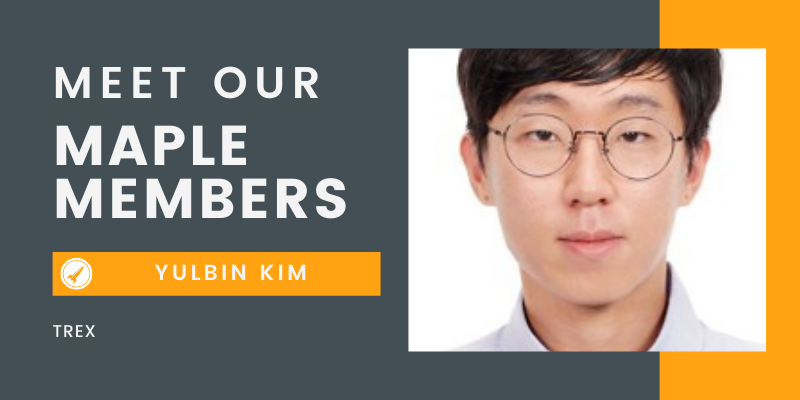 For a long time, Yulbin (Alex) has wanted to do more than just research, or providing clients with slide decks of hypotheses. As soon as he learned that he would get to experience the entire business lifecycle from ideation to research, to execution and monetization, he knew that he wanted to become an entrepreneur. 
Yulbin's professional background includes working at International NGOs, Ernst & Young and travel startups, but the feeling of achievement when his current company, TREX's solution actually works out and receives positive feedback from users is unrivaled, and is the key driving force to him becoming an entrepreneur.
TREX is a Language As A Service platform that connects businesses and government agencies with local interpreters (immigrants/linguists) through real-time communication technology and a machine learning matching algorithm.
Yulbin's dream for TREX is to be the #1 interpretation service in the market. After careful consideration, the TREX team decided that with the geographic advantages of being relatively close to the Silicon Valley and East Asian countries on the west coast, settling in Vancouver would help make that dream a reality.
Yulbin has enjoyed both the structure and the opportunity for mentorship and community that the Maple Program has provided thus far, and is excited to begin this new journey.
If you are in the Info Tech, Language As A Service, or Machine Learning spaces and want to connect with Yulbin, you can add him on LinkedIn.