Meet Our Maple Member: Seongbeom, Benecoding (CyberSecurity)
Every few months we welcome multiple international startups to Vancouver, as they begin Phase 4 of our Maple Program. In an ongoing Maple Member series, we interview our newest Canadians about their experience with Launch and Canada so far.
Although we aren't able to physically welcome our newest Phase 4 companies to Canada, given the current travel restrictions caused by COVID-19, we are excited to introduce them to you as we continue to run this part of the program virtually.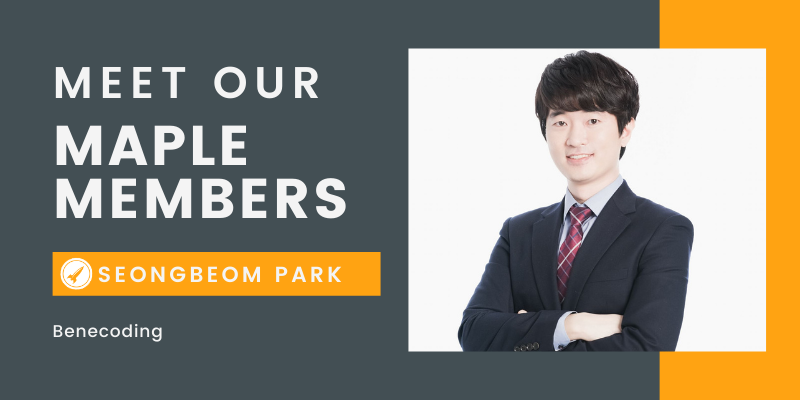 Although Seongbeom is currently working on his own startup, he wasn't always an entrepreneur. Seongbeom's professional background is in Computer Science, but he was always more interested in cybersecurity, so he worked as an application developer and cybersecurity director at IBM Korea for 8 years. 
During his time at IBM, Seongbeom made 5 large contracts with clients and this, combined with the power that he felt being able to make his own decisions and claim his achievements as his own, made him realize that he was meant to be an entrepreneur.
In 2018, Seongbeom started Benecoding. He realized that as security threats increased, the importance of "secure-coding" had grown, and the problem his team was facing was that the test case used in simulation and automation tools were being updated manually. Benecoding is a realtime code vulnerability scanning tool that creates this test case, collecting incident cases from security sites, performing a custom NLP, and transforming the data into categorized security data.
Seongbeom's dream for Benecoding is to be the go-to tool that all developers use. After careful consideration and lots of research, he realized that settling in Vancouver would provide business and networking opportunities that would help make this dream a reality.
Seongbeom is one of the very few members of the Maple Program that were able to land in Vancouver recently, and he is very excited to embark on this new adventure!
If you are in the CyberSecurity or developer spaces and want to connect with Seongbeom, you can add him on LinkedIn.