Meet Our Maple Member: Jing Li, Tracemetric Software Development Inc. (Mobile Advertising, SaaS)
Every few months we welcome multiple international startups to Vancouver, as they begin Phase 4 of our Maple Program. In an ongoing Maple Member series, we interview our newest Canadians about their experience with Launch and Canada so far.
Although we aren't able to physically welcome our newest Phase 4 companies to Canada, given the current travel restrictions caused by COVID-19, we are excited to introduce them to you as we continue to run this part of the program virtually.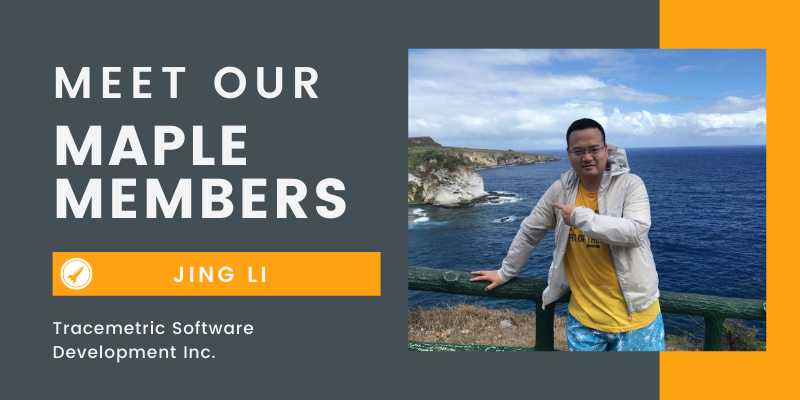 Before starting his own company, Jing worked as an overseas sales and key account manager for some of the top Chinese companies such as Huawei for six years. The job allowed him to travel and live in different countries like Brazil, the Middle East and India, enhancing his insights on the characteristics of those markets.
In 2017, the mobile advertising industry was growing rapidly. Jing saw huge opportunities in the mobile performance marketing business, and he started his own business, where he met his co-founders Alex, Jiongjiong and Dapeng.
Tracemetric Software Development Inc. is Jing's second startup he founded and it's a SaaS platform developed for CPA advertisers and agencies in mind. It provides to its clients an automated software tool that helps advertising agencies track, manage and analyze traffic data of their campaigns efficiently, at a lower cost.
Jing's dream for Tracemetric Software Development Inc. is to be the leading online marketing software company. The Startup Visa Program's focus on the startup's idea and the makeup of the founding team, rather than the candidates' age, in addition to Canada's political stability and strong government support for startups, made Jing and his team realize that settling in Vancouver would help make their dream a reality.
Jing has enjoyed the opportunities to learn from and exchange ideas with mentors and peers of the Maple Program so far, and is looking forward to the big move.
If you are in the Mobile Advertising or SaaS spaces and want to connect with Jing, you can add him on LinkedIn.