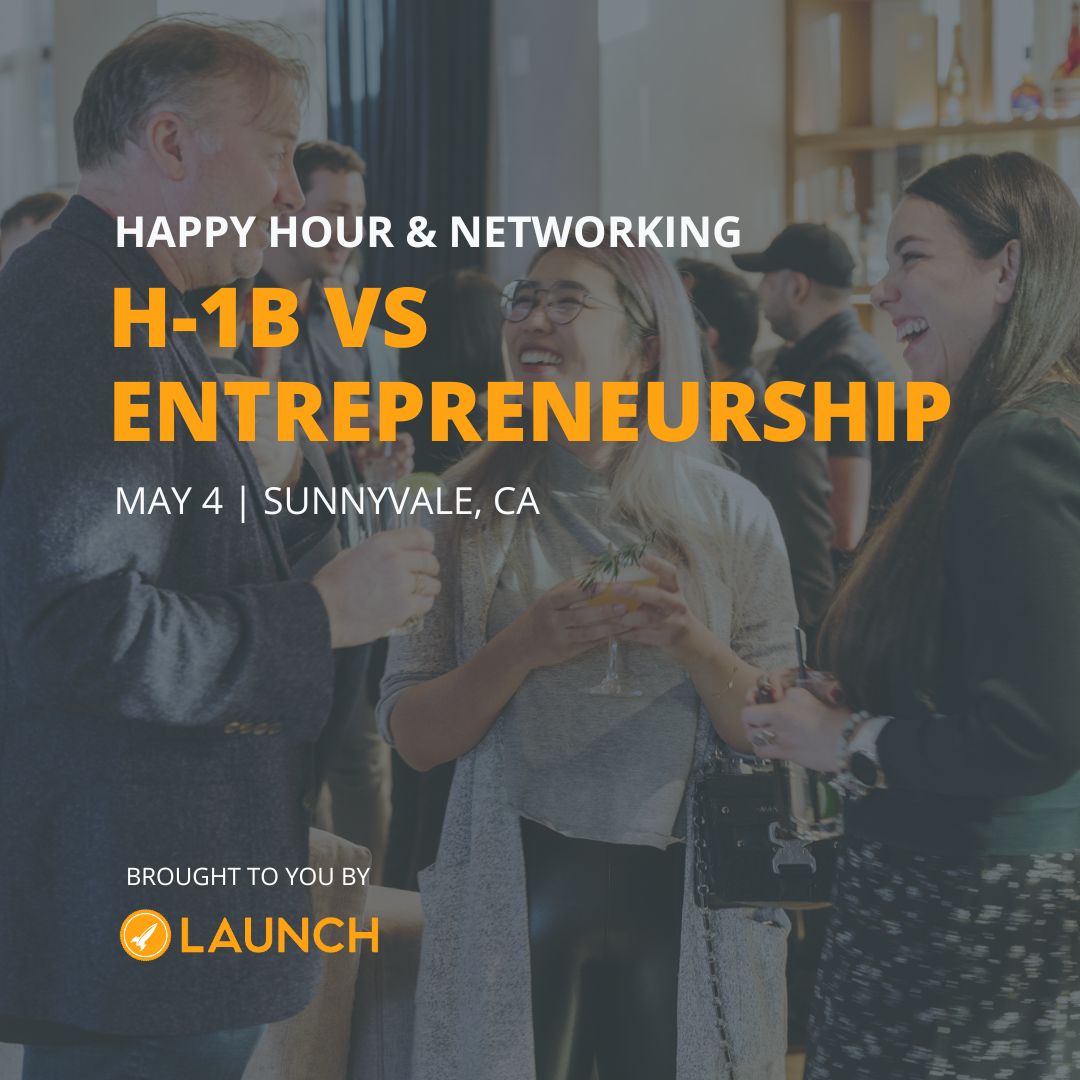 H-1B vs. Entrepreneurship: Happy Hour & Networking
Networking and Happy Hour in Sunnyvale aimed to help H-1B visa holders who are aspiring tech entrepreneurs wanting to stay in North America.
When: May 4, 2023
Where: Star Space 1250 Borregas Avenue Sunnyvale, CA 94089 United States
RSVP: https://www.eventbrite.ca/e/h-1b-vs-entrepreneurship-happy-hour-networking-tickets-607620688837
Are you currently on an H-1B but aspire to build your own startup? This networking event will help you explore an immigration path that will give you work visas and Permanent Residency in Canada for you and your family, and an L1 Visa if you need to find your way back into the U.S.
Join us for a few snacks and drinks to meet fellow aspiring tech entrepreneurs in the US on an H-1B visa but looking to launch their own businesses. We want to help and connect immigrant tech workers currently in the US on H-1B visas who want to launch their own startups in North America but don't know how to, given their current visa status.
This meetup aims to help current or hopeful tech entrepreneurs and founders understand how to best position themselves for success in North America, especially given the challenges around US immigration. Join us on May 4th as we discuss how you can build or start your own company in Canada and the advantages of Canada's Start-up Visa Program.
Hear from a serial entrepreneur with over 20 years of experience in both the entertainment and technology sectors and one of Vancouver's 500 most influential business leaders, Ray Walia, as he explains the benefits of having dedicated support systems and a team of highly-skilled staff while going through the Canadian Start-up Visa Program.