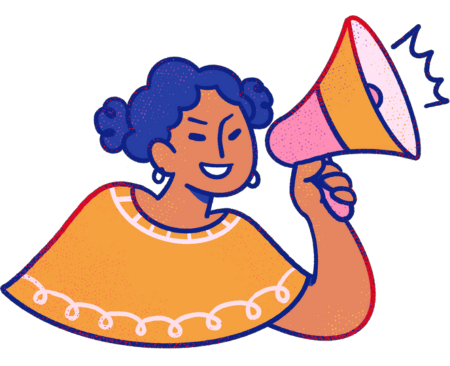 Technology is the future, and you are our megaphone!
Launch is Vancouver, Canada's premier technology hub that helps entrepreneurs execute their startups through education, mentorship, lean metrics, and networking opportunities. Launch has established an environment where ideas are vetted, business models are tested, and successes are celebrated. Since 2012, Launch has incubated more than 6,000 entrepreneurs from over 100 different countries, of which 300 have grown their startups to Seed and Series A stages and raised over $2.5 Billion in funding. Launch Academy is a Designated Entity for the Canadian Startup Visa Program and a Referral Partner for the Canadian Global Talent Stream Program.

Join a dynamic workspace. We encourage fresh ideas to solve challenges and drive progress.

Be a part of our small but mighty team. Teamwork is at the heart of everything we do.

Personalized development plans, mentorship, and ongoing learning opportunities.

Your contributions at Launch create a ripple effect that shapes companies & more.
Do you thrive in a fast-paced environment where every day is different? Do you want to push your current experience level and accelerate your skill set through self-learning and "doing whatever it takes to figure it out to get it done?" Does the idea of working in a startup environment in India surrounded by tech entrepreneurs all working on cool things that make you want to get out of bed in the morning? Do you want to be their go-to contact for connecting to startup resources that can help them build their company in North America? Then we may have the ideal opportunity for you!
Business Development Manager – India Region
We are looking for an experienced and dynamic Business Development Manager to join our team to help us drive our next phase of growth in the India Region. This new member of our international team will help build brand awareness for Launch Academy and strengthen our position and impact in the Indian tech industry! Reporting to Launch Academy's CEO you will offer up your experience, your creativity, your network, and ultimately your negotiation skills to help scout new startup clients for our accelerator programs and lock in new corporate partners and distribution channels for our programs, startup resources and content. This is a critical role in our organization working directly with our CEO and Senior Management Team where you will be at the forefront of nurturing and supporting India's up-and-coming startups. There will be extensive opportunities to learn and support program operations in multiple business arms as well as exposure to emerging technologies such as Artificial Intelligence, Virtual and Augmented Reality, Blockchain, Cybersecurity, and opportunities in the Entertainment/Film/TV sectors.
The ideal candidate should be well-connected and be able to navigate the various startup communities in India. organized and comfortable in building processes and updating existing documentation to ensure the team is firing on all cylinders. The candidate should also be eager to learn about emerging technology and ready to engage and support companies in our programs.
Location:
Contractor, remote with base in New Delhi, India
Duties and Responsibilities will include:
Identify and pursue new business opportunities by prospecting, qualifying, and closing deals with new and existing clients and strategic community partners.
Work with Launch's leadership team to build a go-to-market strategy and plan for the India Region for Launch's various startup acceleration programs.
Build and maintain relationships with existing clients to provide white-glove customer service and account management.
Attend industry events and conferences in various regions in India (New Delhi, Bangalore, Hyderabad, etc.) and conduct presentations to promote the Launch brand.
Be the voice of the customer to our Programs team, contribute feedback, and present information so we can keep building awesome programs that help our startups.
Sales Hygiene – maintaining our CRM and providing reports for Launch's leadership team on territory revenue forecast and pipeline.
Support in the delivery of Launch's various programs.
Manage, create, and improve our internal business development processes.
Research and analysis of a variety of different business opportunities.
Provide community support through engaging with our various members and alumni.
Help with other tasks as needed! It is a small team, and we all have our areas of interest and expertise but Launch functions as a team and we support each other wherever we can!
Experience and Skill Set:
MUST HAVE a passion for the tech industry and working with entrepreneurs.
Strong organizational skills that reflect an ability to perform and prioritize multiple tasks seamlessly with excellent attention to detail.
Ability to prioritize daily workload and work under minimal supervision.
Proven ability to create, sort, and plan working processes in an organized manner.
Very strong interpersonal skills and the ability to build relationships with stakeholders, including staff, members, alumni, and partners.
Excellent written and verbal communication skills.
Proficient in English and Hindi.
Demonstrated proactive approaches to problem-solving with strong decision-making capability.
Demonstrated ability to achieve high-performance goals and meet deadlines in a fast- paced environment.
Tools:
Slack to work async and stay informed.
HubSpot – CRM.
Monday – project management, data tracking and more.
Google Apps – Gmail, Sheets, etc.
Canva – presentations and designs.
What's in it for you?
A competitive annual contract + participation in a revenue share program.
Learning – a lot of learning! There's no shortage of different projects to work on and opportunities to learn & practice new skill sets.
How to Apply?
If this sounds like your dream job, please send an email to [email protected] with your resume with references, and in your cover letter a link to a short unlisted YouTube video of yourself highlighting the following:
Why do you want to work in the tech industry?
Why do you want to work at Launch?
What advantages do you see for Indian tech founders in connecting to North America?
What will you be adding to our team?
What skills and experience do you bring to the table that puts you ahead of other applicants?
Tell us something unique and interesting about yourself.
Anything else you think we should know about you and why we need you on our team?
Diversity & Inclusion
At Launch, we value diversity and are committed to providing a workplace where everyone is treated with respect and given the same opportunities, regardless of their of race, color, religion, sex, sexual orientation, gender identity, national origin, age, disability, or any other protected status. Join us in building a more diverse & inclusive future.