RBCx and Launch — Creating Pathways for Technology and Innovation in Canada
RBCx has been built by the Royal Bank of Canada to support tech companies with a full-service platform that provides access to a comprehensive suite of financial and advisory products. Much like Launch, RBCx works to support tech companies at all stages of growth, powering bold ideas, founders, and the innovation economy.
Five Years with Launch & RBCx
RBCx has been Launch's top-tier partner for the last 5 years and counting, supporting founders and entrepreneurs from Launch's two leading programs, Maple & LaunchPad.
The Maple Program helps international founders and their companies land in Canada and further advance operations within North America, while the LaunchPad Program connects companies with mentors, investors, and fellow founders.
Both programs include webinars, workshops, mentorship, investor matchmaking sessions, and some high-profile events such as Traction Conference, Demo Day, Pitch Competition, CxO Summit, and more.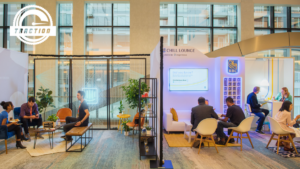 RBCx has partnered with Launch on these initiatives for the past 5 years, supporting Launch's members and the broader tech community in Vancouver and internationally.
Financial Wellness for Growing Companies in the Tech Sector
Every year Launch enrolls hundreds of entrepreneurs in their programs. As Western Canada's leading tech incubator and accelerator, Launch has helped incubate more than 6,000 entrepreneurs, of which 300 have grown their startups to Seed and Series A and raised over $2.5 Billion in funding. These entrepreneurs come from diverse backgrounds, languages, work experience, and demographics but have one thing in common — a passion for technology. 
Launch's partnership with RBCx provides these entrepreneurs and their growing companies the opportunity to find their financial footing in Canada not only through the use of helpful online platforms and services but also through various customized touch-points throughout the year.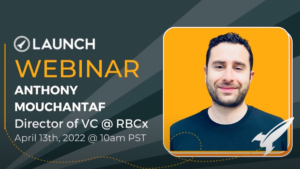 RBCx exclusively hosts AMAs, workshops, and webinars supporting financial wellness for entrepreneurs for Launch members.
Powering Bold Ideas and Innovation
As a leading tech banking and innovation platform in Canada, RBCx has founders and innovators covered across all stages and sizes of growth. Their offering of core banking products and services, access to capital via financing and direct investments, venture investment opportunities, partnerships and acquisitions, and a platform group of specialists eager to support entrepreneurs, is unmatched.
"We aren't just offering banking products to the tech industry, we are connecting founders with other founders, providing access to financing, investing in and scaling our internal Ventures innovation portfolio, supporting companies on their growth journey with our platform group, and helping tomorrow's change makers scale globally," said Laith Shukri, Director, Platform Engagement at RBCx. These types of key growth opportunities are what make the partnership between RBCx and Launch fruitful and long-lasting.
Launch & RBCx — A Perfect Partnership
Over the years, Launch's goal has been to build and support a vibrant startup ecosystem and a prosperous economy where new jobs are created and new markets are discovered. Launch primarily works with companies in emerging tech sectors like ML/AI, VR/AR, Blockchain, Financial Services, Data Science, Quantum Computing, Health Tech, Cybersecurity, and SaaS which makes it a perfect partner to RBCx, working to support Canada's tech trailblazers and aspiring entrepreneurs to compete harder and grow faster on the global stage. 
Learn more about partnering with Launch!