Meet Our Maple Member: Eagle Chan, iStem AI Inc. 
Every few months we welcome multiple international startups to Vancouver, as they begin Phase 4 of our Maple Program. In an ongoing Maple Member series, we interview our newest Canadians about their experience with Launch and Canada so far.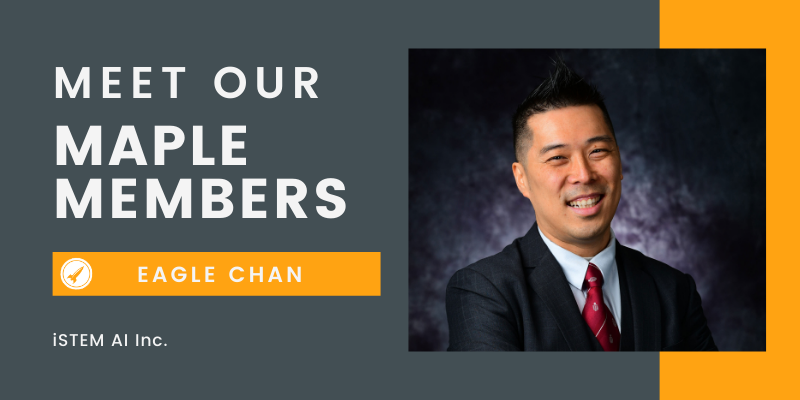 Eagle joined Launch's Maple Program in April 2020 to pursue his tech startup, iSTEM AI Inc., and he brought his extensive research experience in machine learning and data analysis on teaching and learning interaction with him.
iSTEM AI Inc. is an online learning platform that provides artificial intelligence and science related knowledge for students, designed to identify training and learning gaps utilizing data and reporting. The platform uses algorithms to make automated recommendations for courses based on a user's skill profile as well as extract metadata from learning materials in order to make these recommendations even more accurate.
Eagle's dream for iSTEM AI Inc. is to go global for international businesses, supporting over 10 countries. With Vancouver being a global tech hub full of tech talent, as well as easily accessible to both the United States and Europe, he realized that making the move to Vancouver would be instrumental in making that dream a reality.
Eagle has enjoyed his experience with Launch so far, and is excited for the big move.
If you are in the ML, AI, or Education spaces and want to connect with Eagle, you can add him on LinkedIn.