Life After Launch: TalentMarketplace
In an ongoing Life After Launch series, we interview various alumni about how they're doing and what they have been up to since their time at Launch.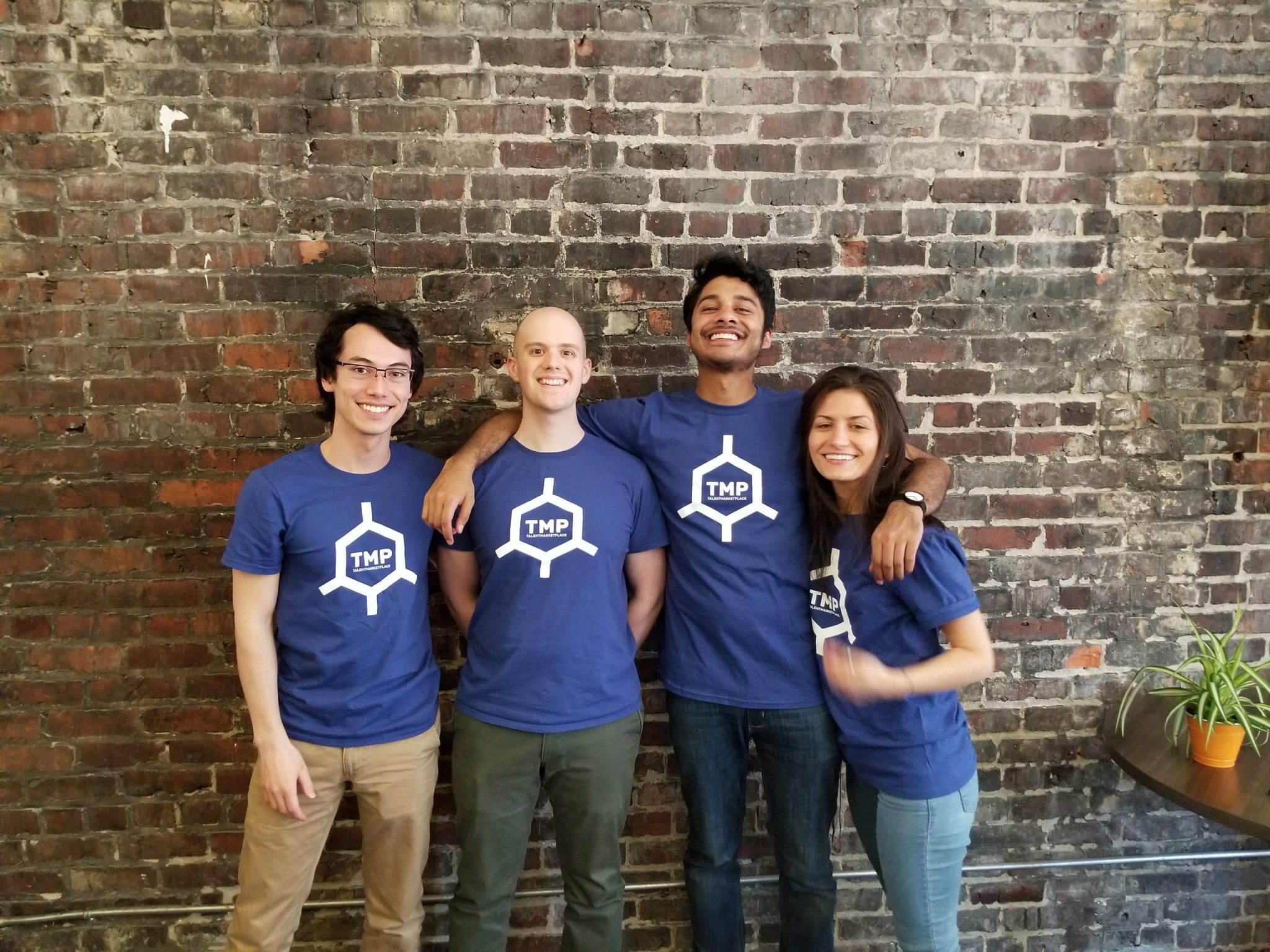 Who are you?
I'm Scott Hirsch! My education is in Computer Science and Business Administration and passion lies in enabling business processes through technology. I worked for a year as a web developer in Japan before becoming a Salesforce consultant for a further three years. I am now CTO at TalentMarketplace where I apply machine learning to help connect project managers seeking work with employers who need them. In my spare time, I enjoy riding motorcycles and practicing Iaido – a martial art involving Japanese swords – though not at the same time.  
When did you join / leave Launch?
TalentMarketplace joined Launch in February, 2017 and left August 2018.
Are you still working on the start-up you were at Launch?
Yes! TalentMarketplace has continued its growth from when it was at Launch. The core team of three musketeers – Qaid Jivan, Steven Ruggles and myself remains the same.
How is it doing?
Great! We've successfully doubled our revenue each year and have added several members to the team. Our product is more robust than it's ever been and users continue to sign up. We've engaged dozens of new clients including PHSA, Teck Resources, and Unit4.
Who do you still keep in touch with from your Launch days?
I personally keep in touch with the Launch team (Sam Chan) but TalentMarketplace keeps in touch with a bunch of folks from Foodora, FansUnite, and Lighthouse Labs. The community connection has been helpful in spreading the word about TalentMarketplace.
What was the biggest lesson you learned during your time at Launch?
The biggest lesson I learned at Launch was the importance of making daily, incremental and clear progress towards our goal. This means, for example, writing a few more lines of code for a new feature, or reaching out to 10 more contacts on LinkedIn. This incremental progress is essential to creating a foundation for the business and demonstrating to the team and others that the business is viable.
What is one piece of advice you can pass on to fellow #launchcrew members out there?
Related to the previous question, the advice is "do one specific, clear, measurable thing that advances your business today". Send that email, write that code, have that coffee. Track the progress of these somewhere to measure the effectiveness and then assess it every month/quarter/year to figure out the most efficient use of your time. Spending your entire day just "having conversations" usually isn't terribly effective at building a business. Neither is spending an entire day stuck on a technical problem with no progress being made. Do something you know that will have an effect, and measure it. 
When TalentMarketplace becomes a unicorn, can you buy us beer?
No, we'll buy you unicorns.
What else is new?
TalentMarketplace has had more success moving into a SaaS model which has allowed us to have more guaranteed cash flow. Also, the product looks completely different than it did even 6 months ago thanks to the hard work of our designers and developers. Even with the current pandemic affecting our business, we're optimistic about our product and people can weather this storm and come out the other side stronger than before!