Creating Unique Travel Experiences with LocalAdventures
Born and raised in Guadalajara, Mexico, Daniel Peña CEO & Cofounder of LocalAdventures had always been a fan of the outdoors. Although after graduating in finance and administration, Peña went on to work for a real estate development company and a consulting firm, his real passion was travelling and exploring the uncharted. 
Peña met his two co-founders, Moisés Vera, CTO & Sebastián Rodríguez Romero, COO while mountain climbing in Mexico and exploring the Andes in Peru. Apart from sharing the same passion as Peña, they brought in a diverse set of skills with their experience in software development and operations respectively to go with Peña's financial and business background. 
 "The bonds that you create while mountain climbing are difficult to build anywhere else, because you are risking your life and you are relying on the other person to be safe. You are going through very difficult times." said Peña. 
A Unique Online Travel Agency 
Founded in 2016, LocalAdventures is an online travel agency (OTA) connecting travelers with adventure experts to provide the most unique adventure travel experience that anyone has to offer. Unlike other OTAs, LocalAdventures provides multi-day, pre-packaged trips to global destinations in partnership with professional local experts. 
"For LocalAdventures, it's about real travel experiences, whether it is visiting the Mount Everest Base Camp, or travelling through Patagonia or exploring the Arctic circle to catch the Northern Lights. We focus on the easiest way to make the those destinations"
The packages are specially designed for multi-day trips covering everything that you need for a return trip to and from your choice of destination, including accommodations, internal transportation, guides and everything around.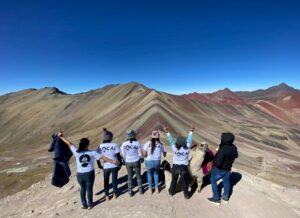 From his personal experience, Peña said "There are thousands of moving parts while planning a trip such as transportation, equipment, weather, and so on. If you screw up in just one, you can have a really bad trip." LocalAdventures identified the opportunity to bridge that gap and make the entire process easier and safer for travelers looking for unique experiences. 
Despite the challenges the pandemic had on the tourism & travel industry, LocalAdventures has still managed to grow exponentially, with offices in the US, Mexico, Columbia, and Peru. More than 15,000 customers have booked an experience with LocalAdventures so far. They have been recognized as one of the top 45 OTAs by Arival and have been featured in Forbes and National Geographic. 
The Local Operators Marketplace
"We don't work with big companies nor do we work with individuals, instead we collaborate with local operators," said Peña. The local operators go through a vetting process, which includes licensing, training, and customer service which is maintained through a separate dashboard provided by LocalAdventures. "Sometimes we represent up to 60 per cent of their annual bookings." 
LocalAdventures has teamed up with Dallas-based startup Junction.AI to provide 1:1 personalized marketing for adventure tours through artificial intelligence. This allows customers to be matched with tour offers and relevant details automatically, without sacrificing their signature quality and personalized attention.
Flexible trip schedule, travel subscriptions and installment payments are also available for travelers booking for experiences via LocalAdventures. 
According to Peña, Canada is one of their top destinations for travelers. "There is a special interest in people from Latin America to travel to Canada. We want to become one of the most relevant reception channels for travelers to Canada by expanding the number of locations and operators that we have there."  
The reason behind picking Vancouver, BC as their base, as Peña explains, is the close proximity to the two most in-demand destinations in Canada:
LocalAdventures also has collaborations with the Yukon government to promote tourism in the province. 
Talking about the Maple Program at Launch, Peña said, "The program that Launch had was perfect for us as it is really focused on pre-existing companies like us, that are looking to scale and get into new markets without having to let go of equity."
Meet Our Maple Member Daniel Pena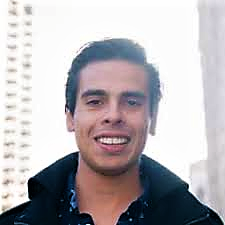 Daniel Peña is the CEO and Co-Founder of LocalAdventures, an online travel agency providing destination management, by connecting local operators to travelers looking for unique experiences. He has been recognized as Phocuswright Young Leaders for 2021.
Daniel loves trail running, mountain climbing, rescuing dogs, and reading. One of his favourite experiences has been getting to the Everest Basecamp! 
Find him on LinkedIn.