A

 

P

roject 

M

anager's 

J

ourney 

F

rom 

the

 

Arctic

 

to

 

the

 

T

ech 

I

ndustry — 

Nick

 

Wilkinson
Bits & Bytes podcast is back for a brand new season! Hosted by your favourite Jean Yoon & Sam Chan from Launch, season 2 will yet again bring in guests ranging from serial entrepreneurs to first-time interns to spill the beans on what it's really like to work within a startup while going through Jean's unique food challenges!
The first episode features Nick Wilkinson, Director of Project Management at TTT Studios. Nick talks about the required skill set for project managers, the difference between project and product management, and why you don't need to be a developer to become a project manager.
"It was completely by accident," says Nick, who is responsible for delivering all projects at TTT Studios, talking about his foray into project management as a career path. 
While studying Mechanical Engineering at UBC, he once saw a documentary featuring scientist Dr. Darlene Lim in the Arctic. That job seemed so inspiring that Nick realized he wanted to do something similar. So he applied for a Master's degree, participated in conferences, met Dr. Lim in person, and ended up managing the same site in the Arctic that he saw in the documentary!
"When I got the job, it totally blew my mind." The station was on Devon Island, the world's largest uninhabited island, located between two northernmost communities — Revolute Bay and Grise Fiord. NASA, Canadian Space Agency and other organizations such as militaries and universities worldwide came there to do research. Nick was responsible for managing the logistics: how people get to the island, how they get off of it, and most importantly how to keep everyone safe.
"When I was hired, the first thing I did was buy a bunch of books about what it means to be a project manager. I quickly figured out that it was really about taking care of people." From there on, Nick applied the same approach to all projects and companies he worked for, including NASA, tech startups, and nonprofits.
Demystifying Stereotypes About Project Managers
There are some stereotypes about project managers and the required skill set for specialists who aim to succeed in the field. "Sometimes people think that you need to take a bunch of coding lessons to become a project manager, but this is not true. It's really more about working with people and coordinating with them," says Nick.
Project Management vs Product Management
In addition, it is not uncommon to face confusion around the difference between product managers and project managers. A product manager's role is more strategic — to understand the customer needs, develop a product based on that, and constantly improve it. In comparison, a project manager focuses on achieving specific objectives and completing a project in time within the allocated budget.
When hiring, Nick doesn't always look for project managers with decades of experience or credentials such as PMP. Being a project manager means being exposed to various personalities, projects, and challenges. Therefore, soft skills, teamwork experience, and a portfolio of previous work might be more valuable for a candidate.
"What I look for is somebody who has an interesting journey. I'm always a little bit skeptical when somebody just immediately dives into project management and nothing else. The more variety you can bring to the table, the better you will be as a project manager."
Listen to the full episode to learn how Nick survived in the Arctic, dealt with mistakes, and ended up at the digital innovation studio building software for more than 200 clients worldwide.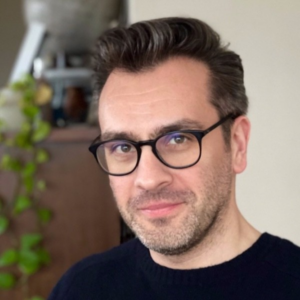 Nick Wilkinson is the Director of Project Management at TTT Studios. Previously he managed projects in logistics, manufacturing, and software development with organizations like NASA, the Canadian Armed Forces, MoMA, the National Library of Sweden, tech startups, and the World Bank.
For more information visit: nickwilkinson.net. You can reach Nick on LinkedIn.