Entrepreneurs Must Know When to End It – Adam O'Donnell
This month's Bits & Bytes podcast features San Francisco-based startup mentor and entrepreneur Adam O'Donnell. Adam currently works at Zendesk nurturing strategic relationships with VCs, accelerators, and entrepreneurs in the Silicon Valley startup ecosystem and beyond. Adam talks about his entrepreneurial failures and successes while offering practical advice for entreprenuers about when to push for a breakthrough and when to bow out. 
Adam O'Donnell has founded two companies 一 "one failed, and the other had a meaningful exit," says Adam while introducing himself in the podcast, subtly keeping the failure ahead of the success, explaining "I think we can learn more from the failures than we can from the successes". 
In 2013, Adam co-founded Tech Track, a successful workforce management software and crew marketplace, which was acquired by Lasso the following year. The exit was not as big as what's often reported coming out of Silicon Valley, but it was meaningful enough for him to move to San Francisco and start another company. "I was young and I was like oh my gosh, I figured that all out."
After moving to San Francisco in 2015, Adam co-founded Buzz.Report, a social engagement & analytics platform made specifically for the higher education industry. Identifying a need for universities and colleges to understand what their students were saying on social media, Buzz.Report was able to generate one million ARR (Annual Recurring Revenue) in just six months. 
"A lot of great companies such as Hootsuite or Sprout Social were doing something similar, but they hadn't focused on the use case. We had big universities all around the country, and even in Canada signing up for a year contract before we built the system. So it was pretty cool."
Off to an incredible start with his second entrepreneurial venture 一 one million in ARR in six months and a growing user base, it looked like another success story for Adam. But it wasn't; Buzz.Report failed. 
"It ended up failing because our data sources got closed off to us from a legal perspective. We were scanning the popular ones such as Instagram, Facebook, and Yik Yak (a now-discontinued social media app that allowed people to create and view discussion threads within a 5-mile radius). It completely changed our ability to deliver value to our customers," says Adam. 
While he reflects that the process wasn't necessarily flawed, how the business was relying on gathering data from select sources was risky. The whole experience was a huge learning curve, explaining that "you don't want to be building a business on something where a couple of sources could change your whole business."
Adam notes that while it's important for an entrepreneur to persist, push and persevere through hard times, it is equally important to know when to stop, pivot,or even go work for a company that already has figured it out.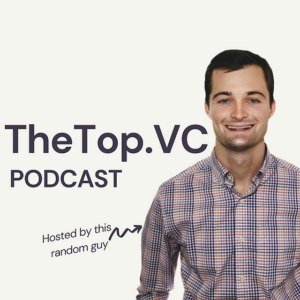 TheTop.VC is a daily podcast hosted by Adam O'Donnell.
Adam's pivot came in the form of being a venture capitalist at Mighty Capital, a company with investments in Airbnb, Amplitude, and DigitalOcean where he managed the deal flow and analyzed more than 2000 early growth companies.
As an entrepreneur, Adam tried a lot of different things and was always looking for new ideas. While doing so he found his passion in exploring other startups, researching and analyzing their growth potential and being in a networking position. He eventually joined Zendesk for Startups and is currently leading their North American startup partnerships, supporting some of the best early-stage companies in the world.
Adam also hosts TheTop.VC podcast, covering unconventional funding strategies from VCs, CEOs, and tech executives, as he continues to be involved in nurturing strategic relationships with entrepreneurs and accelerators in the Silicon Valley startup ecosystem and beyond.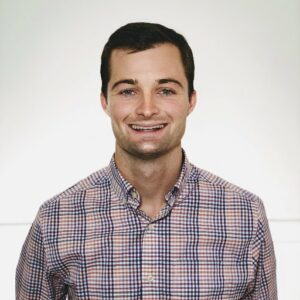 Adam O'Donnell is a San Francisco-based venture capitalist, startup mentor, and entrepreneur, currently leading the North American startup partnerships for Zendesk for Startups. As a two time founder, Adam co-founded Buzz.Report and Tech Track (acquired by Lasso).
Adam also hosts a daily podcast TheTop.VC featuring unconventional Insights from top VCs, CEOs & tech executives in Silicon Valley.
Connect with Adam on LinkedIn.