Program Details, Fees & Features
The Maple Program was created by Launch to aid international companies currently at Seed, Series A or higher with their growth and expansion to Canada and North America through providing a landing pad with resources, mentorship, networking, and business matchmaking to overcome the challenges that occur when moving a business and family to Canada.
The program is designed to work with those going through the Canadian Startup Visa Program or other business specific immigration processes such as Express Entry, BC Provincial Nomination Program, and/or Global Talent Stream.
The Maple Program is a 24-month program broken down into multiple modules, each designed to provide you with information, resources and tools to help support your current business and to prepare your company to establish itself within Canada. By the end of the program, your team will be part of a 200+ community of entrepreneurs from all over the world, established your company in Canada, participated in various Launch programming, and land in Canada as a Permanent Resident. There will be three main sections of the Maple Program.
Ignition, 4 weeks – Familiarise yourself with the program structure, with introduction, immigration, incorporation webinars and office hours.

Acceleration, 48 weeks – This core acceleration program will cover your roadmap deliverables, issue of Letter of Support, Permanent Residency application and Work Permit application if applicable.

Momentum, 52 weeks – This part of the program will provide momentum to scale your startup in North America, with a family support package, housing and accounting support for your company as well as access to our exclusive non-dilutive funding and Traction modules.
Letter of Support – issued upon submission of all required documents and roadmap approval

Private workshops on immigration, incorporation in Canada, transferring IP to Canada, accounting and tax implications, and more

Lifestyle and landing pad support for your team members and families, including banking, insurance, and housing information

Guidance and support through your company's immigration needs

Office hours with some of the brightest minds in Startups and mentorship from Launch's seasoned startup mentors and industry experts.

Access to Launch's unique community of over 250 founders from more than 60 countries

Business matchmaking for your company's needs

Fundraising workshops and courses (Non-dilutive sources of funding in Canada and Fundraising in North America).

Exclusive access to Launchhub, featuring:

Access to up to $400,000 CAD of start-up perks

Monthly AMAs (Live sessions to ask questions to seasoned start-up mentors)

Monthly Webinars (Live Learning Sessions with mentors and partners)

Monthly Standups (Group discussions to meet your fellow members and build strategic connections)

Monthly Pitch Sessions (Monthly sessions for members to participate in honing their pitches)

Reverse Pitch Sessions (Live sessions to ask all your burning questions to investors and request introductions to them.)

Traction webinars bringing leaders from Google, Shopify, Uber and top-tier VCs

Exclusive invitations to CxO Summits, gatherings of high-level executives from the best startups in North America
Unlike other accelerator programs, Launch takes 0% equity in your company. Instead, there is a program fee starting at $42,000* CAD over 12 months (plus applicable taxes, legal, immigration and settlement fees that are incurred outside of our program. Note, for companies outside of Canada, all local non-Canadian taxes will be the sole responsibility of the international company). Fees are broken down into 12 equal monthly payments of $3,500 payable during the 1st year of the program. At the end of the 12-month subscription period, your company will transition into the MOMENTUM portion of the Maple Program in which you receive an additional 12 months of program access at no additional cost. 
As Launch is a not-for-profit organization, all program proceeds will be reinvested back into building the Canadian tech and talent ecosystem.
Please note that the Maple Program fees are not correlated to the success and failure of the company's immigration status, but rather for the programming and services provided to help companies acclimate to the North America Market.
If you're applying to our Maple Program in order to be eligible for the Startup Visa Program, make sure you meet the program's basic requirements first.
Each co-founder must individually hold at least 10% of the company's voting rights and all founders together must hold more than 50% of the new Canadian company's voting rights.
All applicants must be willing to move to Canada within 1-2 years of enrolment in the Maple Startup Visa Program.
Minimum Canadian Language Benchmark (CLB) of 5 in English by the time you apply for permanent residency in Canada.
You can see the full list of requirements here.
Launch + the Maple Program
Launch is Western Canada's leading non-profit tech hub, focused on helping entrepreneurs launch, fund and grow their startups since 2012.
Incubated over
6000
ENTREPRENEURS
Creating more than
3800
JOBS
Collectively raising
2B
IN FUNDING
Entrepreneurs from
100+
COUNTRIES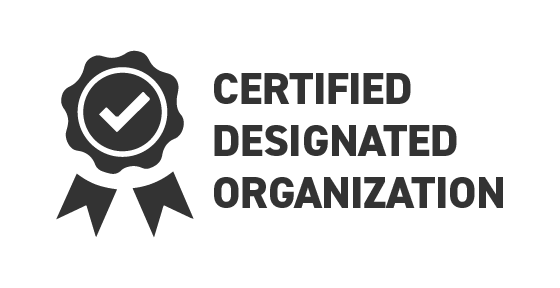 Launch Academy is a designated organization of the Canadian Government's Start-up Visa Program and a designated referral partner for the Global Talent Stream Program. Launch's Maple Program helps tech companies expand their business to North America and supports their access to Canadian Work Visas and Permanent Residency for entrepreneurs, executives and their families.