Meet the Launch Team: Katreena Tecson
The Launch team is growing! Join us in welcoming our newest Project Coordinator, Katreena Tecson!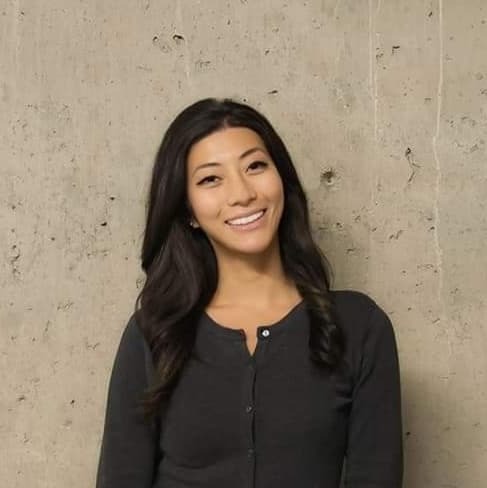 Tell us a little about yourself
My name is Katreena! I'm half Filipino and half chinese and I was born in Vancouver. I love to create and design things, whatever it may be. I really enjoy outdoor activities, especially swimming. I play the piano and like to read George Orwell books, autobiographies of people who do cool things, and Dr. Seuss. I'm also passionate about sustainability.
What's something about you that would surprise us?
I don't like shopping and get really impatient at the mall and I'm also an introvert.
What's the best meal you've ever had?
One time I was at a grocery/department store in Croatia and there was a sushi restaurant attached to it. I ordered sashimi and it was the best sashimi I'd ever had. I eat a lot of sashimi. It was a very unsuspecting place. Maybe I was also just very hungry who knows. But that's what comes to my mind.
If you could visit anywhere in the world, where would you go?
Japan, I haven't been yet and would love to explore and eat all their food!
What are you currently watching on Netflix?
I don't really watch TV much and I don't have a Netflix subscription, but the last thing I remember is watching Chernobyl on Crave because I had a free trial. It was really good. I cried when they had to shoot all the dogs. 
How do you spend your time outside work?
I like to spend time with family and friends either doing outdoor activities or cooking together. Or getting crafty with things I have already laying around the house. Like cards, candles, keychains, clothes, coasters… I've made some really ugly things. But I've also made some things that make me really happy.
Are you an early bird or a night owl?
One of my favourite things to do is watch the sun rise in my bedroom through my little window. So morning. 
What are your three favourite apps?
I don't really have favourite apps but I use these 3 apps the most: Spotify for music, Instagram for social media, and Notes for writing to do lists.
Have you always known you wanted to work in the tech/startup industry?
No, I thought I was going to design buildings for the rest of my life.
How did you get into working in tech?
I met people who wanted to get into tech and started to meet people who were working in tech and as I learned more about it I became more interested and well 3 years later here I am.
What is your favourite part about working in the tech/startup industry?
The people I've met are great and very innovative. I find it really inspiring and motivating. I like how the majority of people seem to want to disrupt entire industries or really take an existing idea and make it better, which can result in helping so many people.
What's one thing that has surprised you in the last few weeks of working at Launch?
Launch sent a bunch of surprise frozen treats on a hot day from a local shop delivered to our houses. You can tell Launch really cares about their people and their community. So that's nice. 
What are you most excited about when it comes to joining the Launch team?
I'm excited about all the projects I am working on. I am also looking forward to collaborating with my other team mates more and getting to know them.