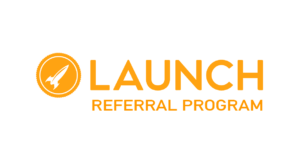 Launch is always accepting new applications for our Maple Program but also has a unique referral program for our current and alumni companies.
Referral Program Details
The referred company must successfully complete Phase 1 of our Maple Program.
The referred company must identify you as the person who referred them to the Maple Program.
You may refer as many companies as you see fit, there is no limit to the number of referrals.
The referral bonus of $500 CAD will be paid out if the requirements are met and verified.
Launch team will contact you for further details upon a successful referral.
You may refer companies to our LaunchPad (acceleration) and Launch Your Startup (education) programs, the referral bonus is only applicable for our Maple Program.
Entry Requirements
Share our program details with companies that are qualified to apply. See qualification details here.
Remind them to list you as their referred contact in their Maple application (there is a unique field in the application for this information).
Fill in the form below once the company has completed their Maple application.
Should the company be shortlisted and accepted, we will contact you directly about your referral bonus.
NOTE: We'd recommend sharing your experiences with the company about the application and review process. This will help them with their application and expectations of the experience.