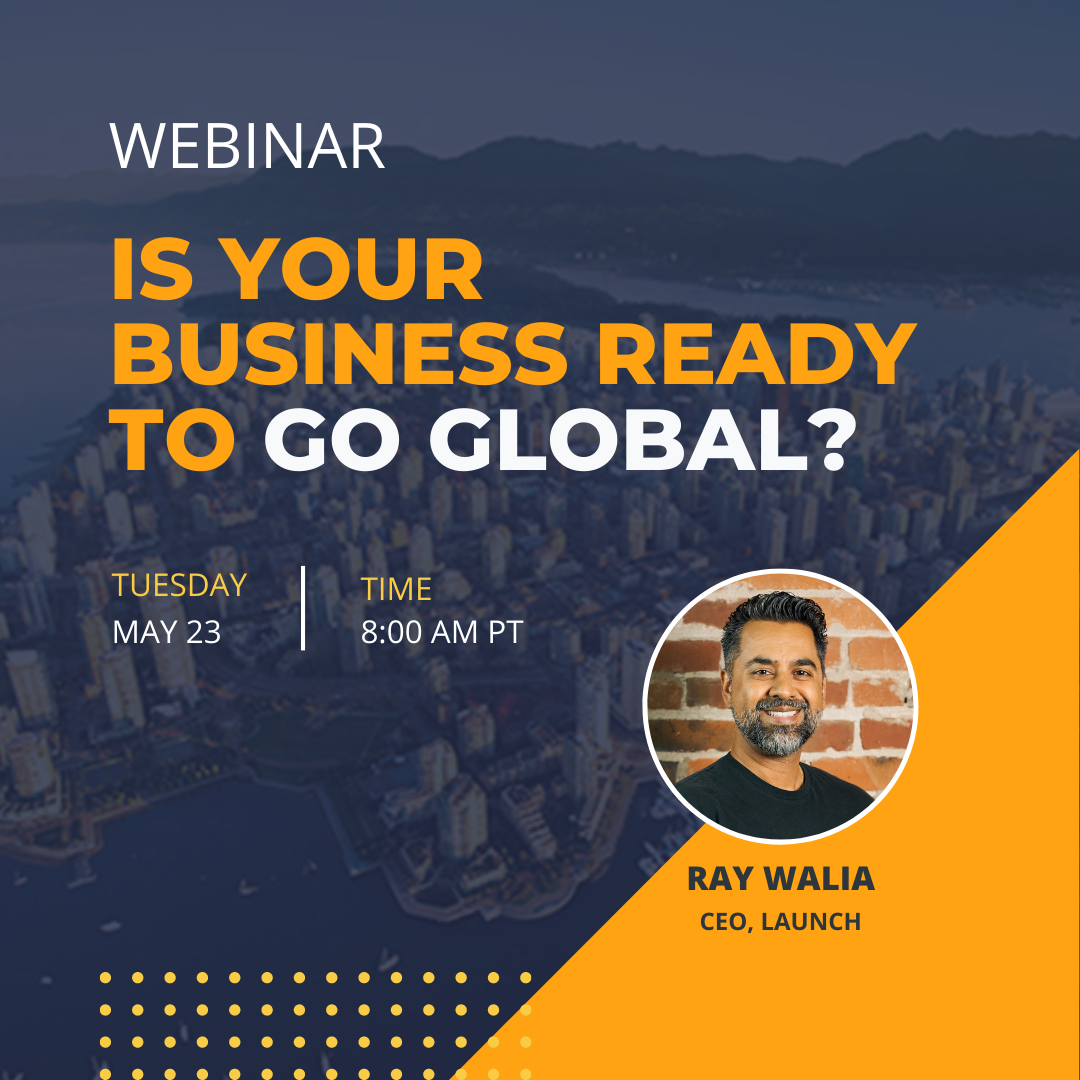 Is Your Business Ready to #GoGlobal? | Webinar
Is your company interested in expanding your business operations outside of your home country but unsure of the best next steps or alternative options? We want to help founders to understand how to best position themselves for success while expanding operations within North America, especially given the challenges around immigration into the USA.
When: May 23, 2023
Where:  Virtual Event
Register: https://us02web.zoom.us/webinar/register/1116815042828/WN_OHv08CB3SKKenBbsylZJTg#/registration
This webinar is for:
Founders/entrepreneurs who've shown interest in the Canadian Startup Visa program
Founders/entrepreneurs who've shown interest in immigration opportunities in Canada
Join us on May 23 as we discuss how we can fast-track your global growth goals to gain a competitive edge in doing business in North America.
Why Attend?
On May 23, we'll be giving an overview of the tech industry in Canada and discussing options that tech founders, co-founders, and entrepreneurs have in regards to immigrating to Canada, helping to stabilize the visa uncertainty that startup founders and even their families can face. Learn strategies about how to navigate Canada's immigration programs, specifically the Start-up Visa. Understand the advantages of doing business in Canada and how combining top talent, market access and a friendly tax environment will springboard your company for growth.
Hear from a serial entrepreneur with over 20 years of experience in both the entertainment and technology sectors, Ray Walia, as he explains the benefits of having dedicated support systems and a team of highly-skilled staff while going through the Canadian Start-up Visa Program.