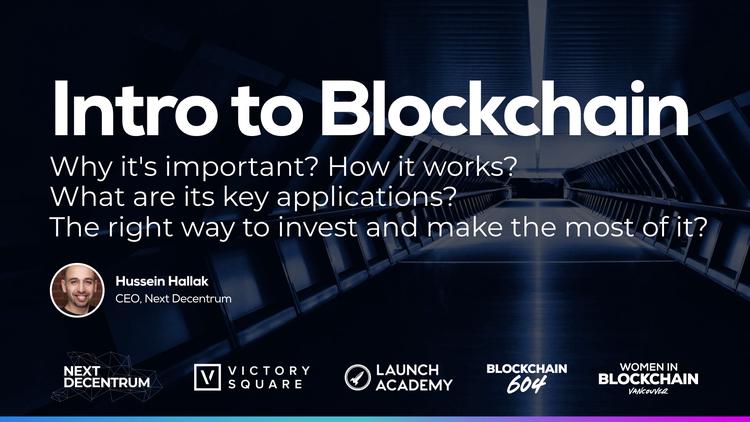 Intro to Blockchain
Beyond the insane hype caused by the meteoric rise of Bitcoin, Ether, Ripple, and the hundreds of cryptocurrencies popping everywhere, the ICO frenzy taking the world by storm, the blockchain is a fundamental 'techtonic' shift transforming the world as we know it.
In this intimate session, you'll get to learn about:
What is blockchain?
Why blockchain is taking centre stage in the tech world of today?
How blockchain works?
What are some of the key applications, examples, and use cases of blockchainSeats are limited! You must register to reserve your seat.
Presented by Women in Blockchain Vancouver, Blockchain 604, Launch Academy, Next Decentrum and Victory Square.