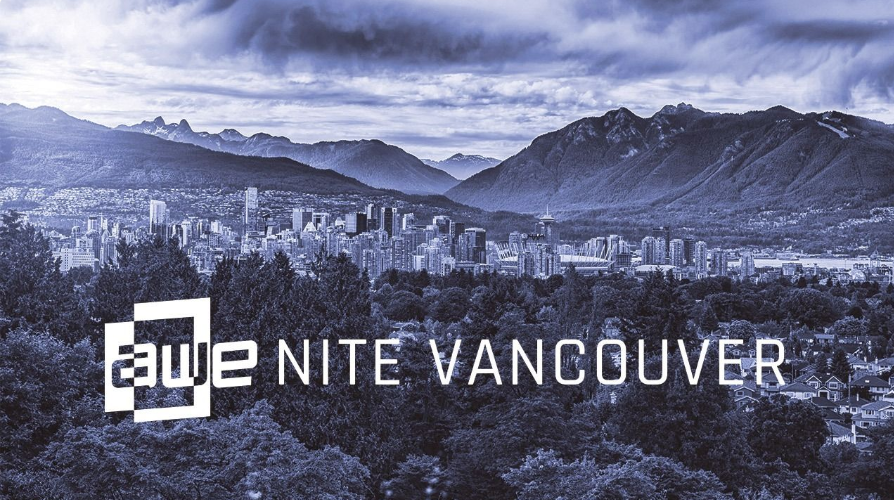 AWE Nite Vancouver Launch: The AR Cloud and How it Will Change Everything
AWE Nite Vancouver's soft launch event kicks off a series of bimonthly events aimed at supporting the flourishing AR community here in Vancouver.
Bringing some of the brightest minds in our city's AR industry under one roof, this inaugural event centres around a topic on everyone's lips – the AR Cloud.
Agenda:
5:30 pm – REGISTRATION OPEN: Once you've signed in, you've got three options. Chow down on the pizza and beer kindly provided by our sponsor, Launch Academy and Shape Immersive; mingle with the brilliant, like-minded folk around you; or both at the same time.
6:00 pm – INTRODUCTION: A few vital words from Tom Emrich, founder of AWE, and the AWE Nite Vancouver team to say welcome, thank you and get ready for the night of your AR life.
6:05 pm – PRESENTATION: The AR Cloud: What is it and how will it change everything? By Alex Chuang, CEO/Co-founder of Shape Immersive
6:20 pm – UNCONFERENCE DISCUSSION: With everyone fully up to speed with the AR Cloud and what it means for the technology, Alex Chuang will conduct an 'unconference'. This is a discussion format that's somewhere between a panel and a roundtable. Ultimately it invites every one of you into the conversation to drive its direction. This is your chance to not only hear from experts of their domain but also share your opinions, experiences and perhaps even fears involving Augmented Reality and the AR Cloud.
7:20 pm – WRAP UP: As the event comes skidding to an end, we'll let you special people in on AWE Nite Vancouver's grand plans for the future, and its official launch in January.
7:30 pm – FINISH: Short but sweet, that's just how we like it. Oh, and on your way out, be sure to let us know what you thought of the event. We want AWE Nite Vancouver to be driven by the community itself, so we'll swallow even your most savage feedback in order to improve future events.